Press Release
IOM Kuwait Distributes Food Packages to Migrants During Ramadan
01 May 2022
The International Organization for Migration (IOM), UN Migration agency in Kuwait distributed food packages to migrant workers in Kuwait during the Holy month of Ramadan, in coordination with the Social Work Society (SWS), a Kuwaiti Civil Society Organization. Through the support of volunteers from the migrant community, essential 2-week supply of food staples were distributed to a group of low-income migrant workers to enable them to have sufficient meals for 'iftar' during Ramadan.
This activity was implemented in partnership with Ooredoo telecom, through a joint agreement signed in November 2020, under the My Ooredoo application.  The application allows customers and members of the 'Nojoom' program to donate their points to IOM to support community cohesion activities and support migrant workers. Since its signing, several activities to support marginalized migrant populations have been organized. These activities included a series of psychosocial support workshops for residents of the government of Kuwait's shelter for female foreign workers, the distribution of over one-thousand Personal Hygiene & Protective kits (PPE) to vulnerable populations in Kuwait during the midst of the COVID-19 pandemic, and awareness raising activities on the topics of human trafficking and women's day.
The International Organization for Migration (IOM), UN Migration agency in Kuwait works towards the achievement of the Sustainable Development Goals (SDGs) on all migration related issues, as well as partnering with the government of Kuwait in order to provide support to humanitarian crisis around the world.
ENDS
For more information please contact: Dana Al-Othman at IOM Kuwait, Email: dalothman@iom.int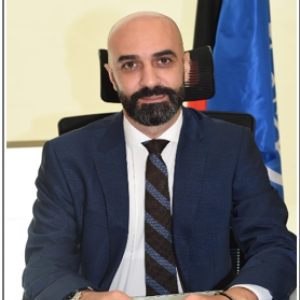 Mazen AboulHosn
IOM
Chief of Mission
Mr Mazen AboulHosn, a Lebanese national, has been appointed Chief of Mission for IOM Kuwait as of September 2020. He has been working with IOM for more than 14 years, including in Lebanon, Haiti, Chad, Congo and recently in Turkey . His portfolio includes humanitarian response and migration governance.
Mazen obtained a BA in Psychology and Master's degree in Psychosocial Support in war torn societies from the Lebanese University. He is also a holder of BA on Tourism and Travel Management and a Master's degree in Cultural Management from the University of Perpignan in France.

UN entities involved in this initiative
IOM
International Organization for Migration