Our Team in Kuwait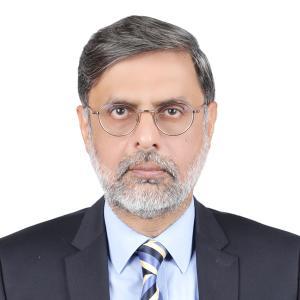 Asaad Hafeez
WHO
WHO Representative
Dr Assad Hafeez was appointed WHO Representative in the State of Kuwait in March 2021. He previously served as Director-General of Health in the Federal Ministry of Health, Pakistan in addition to several senior policy and leadership positions in the government. He has been Professor & Vice-Chancellor of National Public Health University and held a Professorship in Global Health Department at the University of Manitoba Canada. Dr Hafeez remained Chair, Vice-Chair and member of the Executive Board of WHO for a number of years. He was also a member of many EMRO regional committees. He has also worked in various capacities with UNICEF, UNFPA, ADB and USAID.
Dr Hafeez has been trained in medicine and public health in Pakistan, UK and the US with a Masters degree in Epidemiology and a PhD from the UK.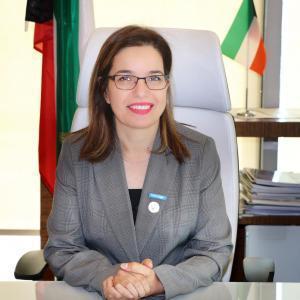 Ameera Al-Hassan
UN-Habitat
Head of GCC Office
Dr Ameera Alhassan is the Head of the UN-Habitat GCC Office since 2019. She joined UN-Habitat in 2010 and served for five years as Assistant Head of Office (2014-2019).
She holds a Masters degree from the University of Kent at Canterbury (UK) and a PhD in environmental architecture education from the University of Newcastle upon Tyne (UK) 2010.
Ameera is a member of the UN Sand and Dust Storms Coalition, UNCT in the GCC countries and she currently works with UN-Habitat GCC and ROAS on preparing and implementing plans that translate the New Urban Agenda and Agenda 2030 into projects aligned with GCC and Arab region countries strategies.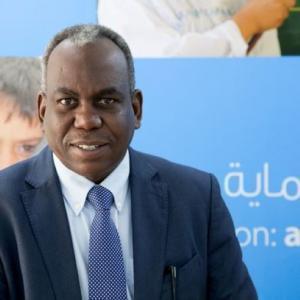 Eltayeb Adam
UNICEF
Regional Representative for the Gulf States
As UNICEF Regional Representative for the Gulf States since April 2018, Mr Adam is responsible for managing and supervising UNICEF's work, providing leadership and vision to the UNICEF country programme teams in planning and implementing local programmes and in managing and leveraging resources for the achievement of results and fulfilment of the rights of children. He was previously UNICEF Chief Field Office for several operations in Mogadishu and Garowe, Somalia; in Qamishly, Syria; and in Sanaa, Yemen (2012-2018). Before joining UNICEF, Mr Adam has worked with UNDP in Abu Dhabi and Khartoum, and with Oxfam in Djakarta and Sana'a.
Hatem Aly
UNODC
Regional Representative
Judge Hatem Aly, a former Senior Judge and Chief Prosecutor in Egypt, has over 20 years of experience in the areas of criminal justice and crime prevention. He previously served as a Senior Crime Prevention Expert at UNODC Headquarters in Vienna. He was also a Representative for the Siracusa International Institute for Criminal Justice and Human Rights (SII) for the Middle East region and for Afghanistan. He holds a degree in International Criminal Law (ICL) from the Siracusa International Institute for Criminal Justice and Human Rights in Italy as well as an ICL Diploma in International Cooperation in Penal Matters from the International Human Rights Law Institute in Chicago, USA.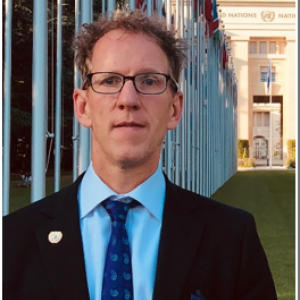 Jason Pronyk
UNV
Regional Manager, Arab States
Mr. Pronyk has been working with the United Nations in various capacities, across continents, including with two UN Deputy Special Representatives of the Secretary General. He took up his role as the Regional Manager for the newly established UNV Regional Office for the Arab states in Amman in February 2018. Prior to that, he had served as Development Coordinator at the UNDP Sub-Regional Response Facility (SRF) to the Syrian crisis based in Amman (2013-2017). Jason completed his MPhil at the University of Oxford and is an alumnus of the Kennedy School of Government, Harvard University, completing a Global Change Agent Executive Education.
Karl Kulessa
UNFPA
Representative for the GCC countries
A citizen of Germany, Mr. Karl Kulessa is the UNFPA Representative for the GCC countries, based in Muscat, Oman since October 2020. A German national, Karl Kulessa has worked with UNFPA since 1992. After a two-year posting as Junior Professional Officer in New York, he moved to the "field" covering countries in Africa, Asia. From 2004 onward he was country representative in various countries in Eastern Europe and Central Asia (EECA). In his last posting before Oman, he worked as Representative in Turkey and Country Director for Azerbaijan, and Georgia. His portfolio in Turkey also included the humanitarian response covering Syrian refugees and cross-border. Mr. Kulessa holds a master's degree in History (American foreign policy and diplomatic history) from the University of Ottawa.
Marguerite El Helou
UNIC
Director
Marguerite El Helou has more than 20 years of experience in public information, communications and international relations, acquired at the United Nations and in the private sector. She has been leading the UN Information Centre in her capacity as Director since August 2018. She has led complex communications campaigns while also developing and implementing strategies for communicating key United Nations messages in the region. A national of Lebanon, she holds a bachelor's degree in agriculture engineering from the American University of Beirut. She is fluent in Arabic, English and French.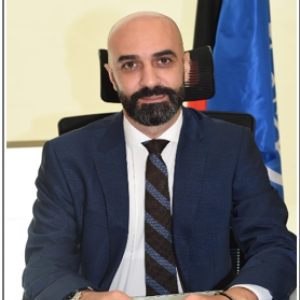 Mazen AboulHosn
IOM
Chief of Mission
Mr Mazen AboulHosn, a Lebanese national, has been appointed Chief of Mission for IOM Kuwait as of September 2020. He has been working with IOM for more than 14 years, including in Lebanon, Haiti, Chad, Congo and recently in Turkey . His portfolio includes humanitarian response and migration governance.
Mazen obtained a BA in Psychology and Master's degree in Psychosocial Support in war torn societies from the Lebanese University. He is also a holder of BA on Tourism and Travel Management and a Master's degree in Cultural Management from the University of Perpignan in France.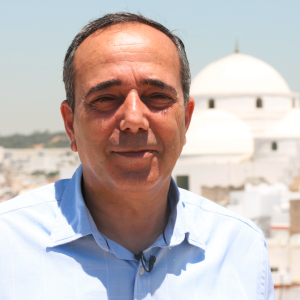 Mazen Shaqoura
OHCHR
Regional Representative for the Middle East and North Africa (MENA) of the Office of the High Commissioner for Human Rights
Mr. Mazen Shaqoura is currently the Regional Representative for the Middle East and North Africa (MENA) of the Office of the High Commissioner for Human Rights. He has over 25 years of experience with the United Nations in human rights, rule of law, democratic development, good governance and program management.
In his previous incarnations, Mr. Shaqoura was deployed in Tunis, Bahrain, the Occupied Palestinian Territories, Lebanon and Sudan.
Mr. Shaqoura is fluent in Arabic, English and French and holds a Master of Arts in Diplomacy.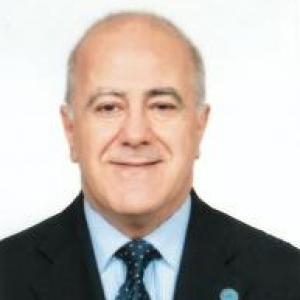 Mounir Tabet
UN ESCWA
Deputy Executive Secretary
Mounir Tabet who is a national of Canada took up his official functions as deputy executive secretary of the United Nations Economic and Social Commission for Western Asia (ESCWA) in September 2018. Mr. Tabet was the UNDP country director for Iraq from 2016 to 2018 and oversaw the program on stabilization and transition. Prior to joining UNDP Mr. Tabet worked with the North-South Institute and the International Development Research Centre in Ottawa, and the University of Ottawa.
Mr. Tabet is an Edward S. Mason Fellow, Kennedy School of Government, Harvard University where he obtained a Master's degree in public administration. He also holds a Master's degree in economics from the University of Ottawa.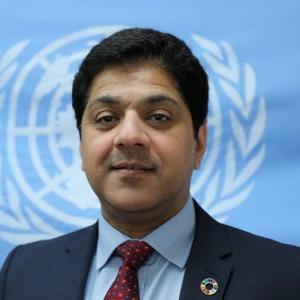 Muhammad Usman Akram
UNOPS
Director, UNOPS Operational Hub in Amman
Mr Akram has over 20 years of experience in the UN system, governmental and non-governmental sectors in humanitarian and development affairs. Before joining UNOPS in 2015 as the Regional Advisor on the United Nations Development Assistance Frameworks for Asia, the Middle East and Europe, Mr Akram worked in the United Nations Development Operations Coordination Office in New York. Before that, he was the acting Head of the Resident Coordinator Office for Iraq while officiating the function of the Monitoring and Evaluation Advisor for Iraq. Before that, he worked as Regional Monitoring and Evaluation Advisor for United Nations Development Programme serving the Arab States Region and the Europe and Commonwealth of Independent States.
Nisreen Rubaian
UNHCR
Representative to the State of Kuwait
Ms. Nisreen Rubaian was appointed as the Representative of UNHCR to the State of Kuwait in September 2021 by the High Commissioner.

Ms. Rubaian served with UNHCR for over 20 years. Prior to her current appointment, Ms. Rubaian was UNHCR's Representative to Romania. She also served in a number of different posts and positions in Jordan, Nauru, Pakistan, Sierra Leone, UAE, and Libya.

Ms. Nisreen holds a Bachelor's Degree in Law and English Studies from Jordan University - Jordan. She attained her Masters in Human Rights, International Law from University of Bristol – United Kingdom.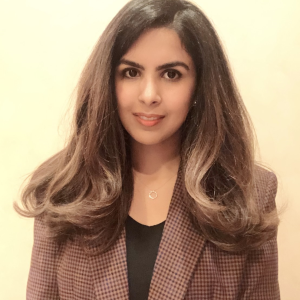 Nour Alqattan
OCHA
Humanitarian Affairs Officer
Nour Alqattan is the Humanitarian Affairs Officer in the Office for the Coordination of Humanitarian Affairs (OCHA). She has previous project management and strategic planning experience working in UNDP Kuwait and Kuwait University. She holds a BA in English Language and Literature and an MA in Library and Information Science from Kuwait University.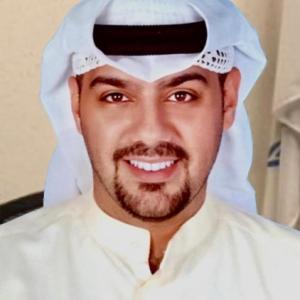 Omar Al-Essa
WFP
Head of the United Nations World Food Programme (WFP) in Kuwait.
Omar Al-Essa is the Head of the United Nations World Food Programme (WFP) in Kuwait. His career within the United Nations began in 2012 as an intern for the UNDP. The following year, Omar joined the United Nations Assistant Mission for Iraq (UNAMI). In 2014, Omar was asked to lead in the establishment and operation of the WFP office in Kuwait. During his tenure, the office has become one of the contributors to the WFP, underscoring Kuwait's pivotal role in humanitarian aid. He holds a BA in Political Science and Middle Eastern Studies from the University of Utah.
Ruba Jaradat
ILO
Assistant Director-General and Regional Director for Arab States
Dr Ruba Jaradat was appointed in this role in November 2015. Previously, she had managed a USAID economic growth portfolio exceeding US$ 300 million, leading a team of more than 250 multinational staff. Prior to joining the ILO, Dr Jaradat established the Jordan Strategy Forum, the most influential private sector-funded think tank in Jordan.
Dr Jaradat holds a PhD in Management and International Development from the UK.

Mr. Salah Khaled (Egypt) is appointed as the Director of UNESCO Doha Office for Gulf States and Yemen, and UNESCO Representative to Bahrain, Kingdom of Saudi Arabia, Kuwait, Oman, Qatar, United Arab Emirates, and Yemen, as of 1 May 2022. Mr Khaled's career with the United Nations began in 1993, with the Operational Unit for Development Assistance (OUDA), a UNDP and Ministry of Foreign Affairs programme in Egypt, and subsequently at the UNICEF Office in Cairo from 1995 to 2001. He joined UNESCO in 2001 taking up several key positions in the Middle East, Asia, North Africa, and Sub-Saharan Africa, including some post-conflict and post-disaster countries. From 2001 to 2003, he was Chief of the Iraq Liaison and Procurement Unit based in Amman (Jordan) facilitating the Organization's operations in Iraq under the Oil for Food Programme. From 2003 to 2011, as Liaison and Administrative Officer in the UNESCO Iraq Office (Amman) where he contributed to the establishment of the extrabudgetary funded portfolio for Iraq and also participated in several UN System-wide joint programming for the restructuring of the education system, protection of cultural heritage, peace building and conflicts resolution. In 2010, Mr Khaled provided backstopping in the Port-Au-Prince Office in the aftermath of the devastating Earthquake, coordinating the response of the Organization in relief programmes. In 2011, he served as Officer-in-Charge for the UNESCO Office in Islamabad (Pakistan),
and then from 2011 to 2012 he served first as Officer-in-Charge at the UNESCO Office in Juba and then in 2013 as Head of Office and UNESCO Representative to South Sudan. Mr Khaled has also served in North Africa region from 2016 to 2018 as Regional Director a.i. of the UNESCO Office in Rabat and UNESCO representative to Morocco, Mauritania, Algeria and Tunisia. Before joining the UNESCO Doha Office for the Gulf States and Yemen, Mr Khaled latest post was Director of the UNESCO Regional Office for Central Africa based in Yaoundé (Cameroon) and UNESCO Representative to Angola, Burundi, Cameroon, Central African Republic, Chad, Equatorial Guinea and Sao Tome and Principe. A graduate of the American University in Cairo with a BA in Political Sciences and a MBA in Human Development from the Arab Academy in Alexandria, he speaks fluently
English, French, Spanish in additon to his maternal Arabic. Mr Khaled is married and has a son and a daughter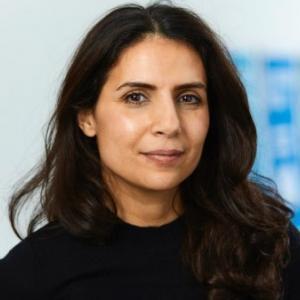 Susanne Mikhail
UN Women
Regional Director for the Arab States
Ms Susanne Mikhail brings over 20 years of experience in development and humanitarian work in the Middle East, Asia and Africa, including with the UN. She notably served as the Director, Humanitarian Affairs, Department of Middle East, Asia and Humanitarian Affairs at SIDA; Head of Office and Resident Programme Coordinator with UNICEF in South Sudan; Regional Advisor for MENA at 'End Child Prostitution and Trafficking International' (ECPAT).
A national of Sweden and Egypt, Susanne holds a master of arts degree in political science from the Uppsala University of Sweden.