Press Release
IOM Kuwait, the Embassy of Sri Lanka, and Ooredoo Telecom Celebrate the International Women's Day Through Arts
13 March 2022
Kuwait/13 March 2022, To mark International Women's Day, the International Organization for Migration (IOM), UN Migration agency in Kuwait, brought together women from different walks of life and organized an art event that allowed them to express themselves through painting, while socializing with others.
The event came in coordination with the Embassy of Sri Lanka in Kuwait and took place at its premises, and was in partnership with Ooredoo telecom, the first to introduce innovative digital services in Kuwait, through a joint agreement signed in November 2020, under the My Ooredoo application.  The application allows customers and members of the 'Nojoom' program to donate their points to IOM to support community cohesion activities and support migrant workers.
"It is critical to recognize that women, including migrant women, are also powerful agents and leaders in their families and communities, and at national and international levels, providing resources for their families, facilitating migration, and adapting during displacement." said Mazen AboulHosn, IOM Kuwait Chief of Mission "Utilizing the contributions and ensuring the participation of all genders is key to addressing climate change and disaster impacts and ensuring that any solutions build on the capabilities, knowledge and perspectives of women. It is essential also to share mutual benefits between genders and empower women to be active agents in mitigating climate change and pursuing adaptation responses ".
 "Expression through arts is an activity that is educational, social and cultural. Art-based activity can have a positive effect on several aspects of the being. We are glad to organize this activity with the Sri Lankan embassy through the Nojoom program of Ooredoo.
The International Women's Day is dedicated by the United Nations (UN) on March 8th of each year to celebrate the effective participation and role that women play in our societies. This year's theme is "Gender equality today for a sustainable tomorrow", recognizing the contribution of women and girls around the world, who are leading the charge on climate change adaptation, mitigation, and response, to build a more sustainable future for all.
 "We are honored to work with and celebrate this very important day with the IOM and the Ooredoo telecom." Said H. E. Mohammed Jauhar, Ambassador of Sri Lanka "I am pleased to note that, Sri Lankan women, along with men, have been exercising the universal franchise, since 1931, and access to free education since 1945, which contributed immensely in their empowerment. We, at the Embassy in Kuwait, are very pleased with the contribution of our women in Kuwait as well as in Sri Lanka. We have tirelessly been working with Kuwait authorities and our international partners, in addressing all matters related to women empowerment and we are committed to do more"
Mr. Mijbil Alayoub, Senior Director, Corporate Communications, Ooredoo Kuwait, said: "Women empowerment is essential for all-round development of societies and nations as a whole. It falls under our responsibility to support women through equipping them with equal opportunities so they realize their full identity and power in all spheres if life. In the State of Kuwait, one can see a long list of women who have great roles in society, as leaders, educators, entrepreneurs and business-women, and that is something we take pride of. At Ooredoo Kuwait, we take serious steps that allows all women to work in a safe and caring environment, which allow them to grow at all levels; professionally, personally, socially, emotionally and physically."
IOM takes this opportunity congratulate Kuwaiti women and all women around the world and wishes them a happy International Women's Day.
ENDS
For more information please contact: Dana Al-Othman at IOM Kuwait, Email: dalothman@iom.int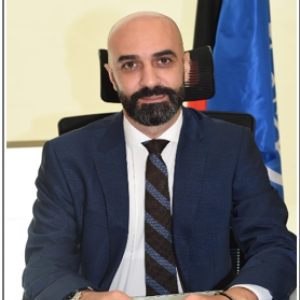 Mazen AboulHosn
IOM
Chief of Mission
Mr Mazen AboulHosn, a Lebanese national, has been appointed Chief of Mission for IOM Kuwait as of September 2020. He has been working with IOM for more than 14 years, including in Lebanon, Haiti, Chad, Congo and recently in Turkey . His portfolio includes humanitarian response and migration governance.
Mazen obtained a BA in Psychology and Master's degree in Psychosocial Support in war torn societies from the Lebanese University. He is also a holder of BA on Tourism and Travel Management and a Master's degree in Cultural Management from the University of Perpignan in France.

UN entities involved in this initiative
IOM
International Organization for Migration