Press Release
IOM Concludes Workshops for Frontline Workers on 'Combatting Trafficking in Persons'
15 November 2021
Kuwait/15 November 2021 - The International Organization for Migration (IOM) - UN Migration agency in Kuwait concludes its two consecutive workshops on 'Combatting Trafficking in Persons' in cooperation with the National Committee to Combat Trafficking in Persons and the General Secretariat of the Supreme Council for Planning and Development (GSSCPD).
The two workshops that took place on 10th - 11th and 14th – 15th of November - included participants from various governmental entities, including the Ministry of Foreign Affairs, Ministry of Justice, Ministry of Health, Ministry of Interior, Ministry of Social Affairs, Public Authority for Manpower and the Public Prosecution – all of whom are frontline workers that deal with issues relating to human trafficking.  Topics related to victim identification, Kuwait's trafficking law No. 91 of 2013, the international legal framework on human trafficking, contributors to identifying victims of human trafficking, the national referral mechanism (NRM) from an international and national perspective and techniques to interviewing victims of trafficking, amongst other topics, were discussed.
"The workshop comes as one of the tools to enhance the pillar of Kuwait's global status within the framework of the Kuwait National Development Plan (KNDP) 2035, especially with regard to indicators to combat trafficking in persons." Mazen AboulHosn, IOM Kuwait Chief of Mission said during his opening remarks "It is also part of the local and regional strategies of the International Organization for Migration and the organization's strategy in the Gulf countries, which we are working to accomplish in the coming months and that are aligned with objective 10 of the GCM".
These two workshops, that are part of an ongoing project in partnership with the United Nations Development Programme (UNDP) are an introduction to a comprehensive project that the International Organization for Migration (IOM) is working on under the title "Supporting the Efforts of the State of Kuwait to Implement the National Strategy to Combat Trafficking in Persons" which will be implemented in partnership with the Ministry of Foreign Affairs and Ministry of Justice, under the framework of the strategic cooperation of the United Nations and the State of Kuwait. The workshops will pave the way for enhanced direct cooperation between all entities involved.
ENDS
For more information please contact: Dana Al-Othman at IOM Kuwait, Email: dalothman@iom.int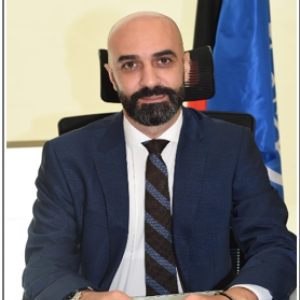 Mazen AboulHosn
IOM
Chief of Mission
Mr Mazen AboulHosn, a Lebanese national, has been appointed Chief of Mission for IOM Kuwait as of September 2020. He has been working with IOM for more than 14 years, including in Lebanon, Haiti, Chad, Congo and recently in Turkey . His portfolio includes humanitarian response and migration governance.
Mazen obtained a BA in Psychology and Master's degree in Psychosocial Support in war torn societies from the Lebanese University. He is also a holder of BA on Tourism and Travel Management and a Master's degree in Cultural Management from the University of Perpignan in France.

UN entities involved in this initiative
IOM
International Organization for Migration
UNDP
United Nations Development Programme