Press Release
In association with International Organization for Migration (IOM) Ooredoo Kuwait Promotes a World Free of Human Trafficking
30 July 2021
Kuwait, Kuwait City: Given the crucial need for collaborative actions and joint efforts to enhance the national security, raise awareness on the plight of millions of people in the country and around the world who are victims of human trafficking, and direct public opinion to combat and abolish this contemporary form of slavery, Ooredoo Telecom, the first to introduce innovative digital services in Kuwait, in association with the International Organization for Migration (IOM), UN migration agency in Kuwait, launched an awareness campaign calling for a world free of human trafficking
The campaign came as a continuation of the success achieved by Ooredoo and IOM in their previous collaborations that shed light on several phenomena that aim to protect human rights, freedom, safety and dignity. In its part, Ooredoo Kuwait have sent text messages to its customers and published awareness posts on its social media pages to develop a national consensus on the concept of human trafficking and what practices are included within the concept of slavery. The campaign also came in celebration of the World Day Against Trafficking in Persons happening in July 30, 2021.
Human Trafficking is the recruitment, transportation, transfer, harboring or receipt of people through force, fraud or deception, with the aim of exploiting them for money. The phenomenon of human trafficking is the third largest crime industry in the world, it is a serious crime and a grave violation of human rights. It is a global phenomenon calling on all businesses, individuals and governments to intensify their collective efforts to address and combat such practices that are considered as a crime against humanity and promote the concepts of slavery and gender inequality.
Abdulaziz Yaqoub Al-Babtain, Chief Executive Officer, Ooredoo Kuwait, said: "Victims of human trafficking including women and children are countless, hence, child labor is just one form of human trafficking, even with their parent's consent without being subjected to violence, threats or coercion, the child remains a victim of trafficking. As long as the phenomenon of human trafficking is still existing, our continuous efforts to fight it and raise awareness among the community remain our top priority until an end to trafficking is put."
"The text messages that were sent included advices and instructions that ensure the achievement of the educational and societal role, increasing their awareness and enlightening them on the various aspects that serve the country and its people" Al-Babtain added.
Mazen AboulHosn, IOM Kuwait's Chief of Mission said: "At IOM we adapt a victim-centered methodology that provides assistance to potential victims of trafficking. Today, through our continuous collaboration with Ooredoo, we work hand in hand to shed light on various practices that negatively affect the national health and safety."
-END-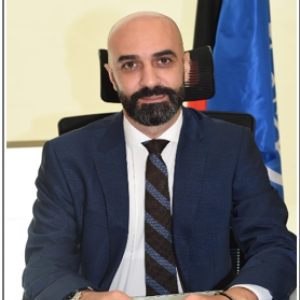 Mazen AboulHosn
IOM
Chief of Mission
Mr Mazen AboulHosn, a Lebanese national, has been appointed Chief of Mission for IOM Kuwait as of September 2020. He has been working with IOM for more than 14 years, including in Lebanon, Haiti, Chad, Congo and recently in Turkey . His portfolio includes humanitarian response and migration governance.
Mazen obtained a BA in Psychology and Master's degree in Psychosocial Support in war torn societies from the Lebanese University. He is also a holder of BA on Tourism and Travel Management and a Master's degree in Cultural Management from the University of Perpignan in France.

UN entities involved in this initiative
IOM
International Organization for Migration